The Second Time
When Darcie and Madison's short but sweet teenage romance comes to an unexpected end, neither think they will see each other again. But ten years later fate intervenes, bringing them together again to face a common goal – Madison's company needs rescuing after a recent scandal- and Darcie is the one who can fix it.
As the women spend more time together, they soon realise there is more to their breakup than either thought. With a past nemesis back in the mix, can they finally find the happiness they both deserve?
Read Chapters one and two here.
Book Details
Release date: 22nd January 2018
Published by: Wicked Winters Books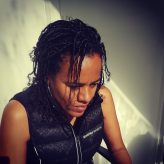 About the author
Jade Winters is a full-time author. She has published several novels in the lesbian fiction genre as well as a number of short stories.