Picking the Right Heart
With the death of her grandmother, wealthy socialite Adriana Darrington is set to inherit a fortune. A fortune that will only be released when she delivers a letter to a mysterious woman named Edwina.
Adriana's search proves fruitless until she tracks down Jessica – the striking granddaughter of the elusive Edwina. The attraction between the two women is instant and Jessica is equally intrigued by the mysterious letter. A letter that seems to bind their grandmothers together.
Both women embark on a journey that will uncover forbidden love, deep regret and teach them that true love should never be denied … ever!
Book Details
Release date: 19th October 2017
Published by: Wicked Winters Books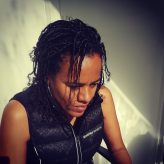 About the author
Jade Winters is a full-time author. She has published several novels in the lesbian fiction genre as well as a number of short stories.