Missing Pieces
A Missing Wife. A Buried Secret.
Amy vanishes in the middle of the night leaving her wife, Helena, with nothing but questions.
The desperate search that follows leads to dark secrets from the past resurfacing and Helena starts to wonder if she ever really knew Amy at all.
DS Alex Castor is assigned to the missing persons case and is instantly attracted to Helena. Can Alex aid in the search for Amy? Or will the lines between personal and professional boundaries become blurred?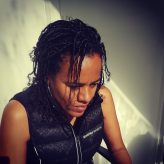 About the author
Jade Winters is a full-time author. She has published several novels in the lesbian fiction genre as well as a number of short stories.