L Is For…
A wonderful collection of short stories from some of the UK's current best-selling lesbian fiction authors takes you on a journey of tears, laughter, love and lust. With proceeds of all sales going to the charity R U Coming Out, this is one anthology that will hopefully sell for years to come.
Contributing authors:- VG Lee, Suzanne Egerton, Kiki Archer, Deborah Underwood, Angela Peach, Sarah Bolger, Clare Lydon, Crin Claxton, Angela Clerkin, HP Munro, Nic Herriot, Karen Campbell, Frances Gapper, Jade Winters, Tanith Nyx, Andrea Bramhall, Rain McAlistair, Katie Bennett-Hall, Chloe A Marshall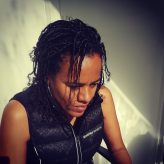 About the author
Jade Winters is a full-time author. She has published several novels in the lesbian fiction genre as well as a number of short stories.