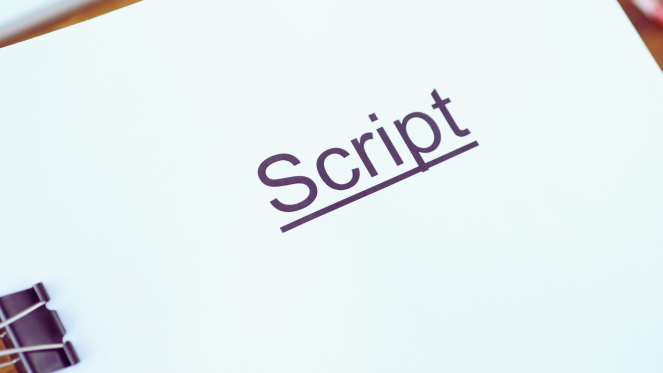 Rehearsals for my one-woman play have finally begun, and let me tell you, the excitement is on a whole new level. I've spent countless hours fine-tuning the script, engaging in a mental ping-pong of sentence lengths and coherence. Are they too lengthy, too brief, or do they convey the intended meaning? The nuances matter, especially because these words won't simply stay within the pages of a script—they're destined for the stage.
In the world of a novel writing, dialogue is an entity you can tweak and perfect at your own pace. A misplaced line can be edited and revised until it fits seamlessly. However, in the theatrical world, these lines will come to life in front of a live, attentive audience.
Creating an environment where actors feel empowered to express their thoughts on the dialogue is paramount for me. I welcome their insights, whether it's pointing out a line that doesn't ring true or suggesting a more authentic approach. It's about fostering a collaboration where everyone feels heard and valued.
Some writers may have a preference for a more structured approach, but for me, the priority is the performer's comfort. After all, it's the actor who will step onto the stage on that crucial night. I'm committed to making the necessary adjustments, ensuring they feel at ease and confident in their portrayal.
In the end, this collaboration is a dance between the writer, director and the actor, where the ultimate goal is to present the audience with an engaging, believable performance. And it all begins with those carefully crafted words finding their voice through the talented actor who brings them to life on stage.
Having previously collaborated with Hazel on my first play, 'The A Word,' she was the first person I thought of when my mind turned to writing a one-woman play. Her portrayal of Blake in 'The A Word' was exceptional, showcasing her skill and ability to captivate an audience. It was clear to me that she had the talent and versatility needed to breathe life into a solo performance.
Hazel's keen insights and her willingness to immerse herself in the character have added a new dimension to the play. She brings a unique perspective to the table, offering suggestions and tweaks that elevate the performance.
The script may be the foundation, but the rehearsals are where the magic truly happens 🙂
🎟️ Tickets Are Now On Sale!
👉 Book your seat for a night of theatre magic: Get Your Tickets Now
https://www.ticketsource.co.uk/wickedwinters
But wait, there's more! 🌟
🚀 Early Bird Special!
💥 Secure your tickets at a discounted early bird price. Hurry, this offer won't last forever!
🍽️ A Tasty Treat Awaits!
👉 Combine the show with a delectable meal from the pub downstairs and enjoy 20% off your bill. Dinner and a show—could it get any better?
https://www.thedraytonarmssw5.co.uk/#/
P.S Keep an eye on my blog, where I'll be sharing regular updates on my progress.
📆 Mark Your Calendars! 📆 02/10/23
🔜 Coming Up: One Actor, Six Characters. 🎭
---