Faking It
Danni Gardener is a talented writer. The only problem is, nobody else seems to think so. Rejected by what seems to be the entire global publishing industry, her gay best friend Josh makes her 'an offer she can't refuse'. Pretend to be his fiancée for one night only and he will open doors for her in the elusive publishing world. It all seems so simple.
Across London, successful non-fiction editor Brooke Gibson is wondering how long she can carry on living with her partner, Megan, who seems unable or unwilling to commit to.
When Danni and Brooke are introduced, the chemistry between them is explosive. This seemingly 'professional' encounter will throw them into emotional turmoil and a situation neither could have foreseen. Will aspiring writer Danni jeopardise a literary opportunity and break the cardinal rule of mixing business with pleasure? Will Brooke reciprocate, risking everything for a woman she believes to be
Book Reviews
Another winner from Jade Winters. This book is well written and edited. A true lesfic chick-lit romance with a good dose of humor thrown in for good measure. A quick and fast paced page turner from start to finish.

Terry Baker, Affinity Ebook Press
Book Details
Release date: 28th June 2014
Published by: Wicked Winters Books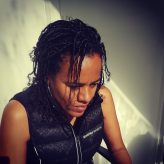 About the author
Jade Winters is a full-time author. She has published several novels in the lesbian fiction genre as well as a number of short stories.