Everything To Lose
A sequel to 'A Walk Into Darkness'.
Well respected Detective Sergeant Ashley McCoy is about to face her most challenging case yet, when her own brother is accused of the callous murder of a young woman.
Though desperate to prove his innocence, Ashley is prevented from investigating the case. Instead, she is sent to solve a strikingly similar murder.
As she struggles with the immense pressures of work, her own personal life starts to implode when her partner abandons her. Just as things can't seem to get any worse, a past case comes back to haunt her.
Sometimes it takes the pain of the past to uncover the mysteries of the present…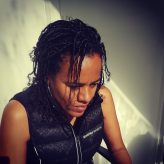 About the author
Jade Winters is a full-time author. She has published several novels in the lesbian fiction genre as well as a number of short stories.